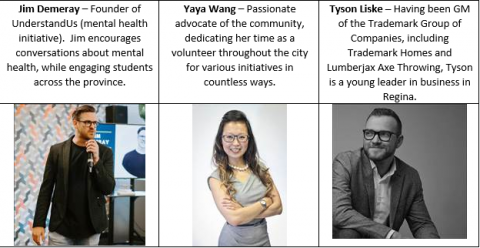 CBC is celebrating 40 people under age 40 who are making Saskatchewan's future brighter. 
These 40 individuals are people who are making a difference in their career, industry, and the community. 
They have been nominated & selected by a panel of judges.
3 of this year's Future 40 Winners are Campbell Collegiate Alumni!!