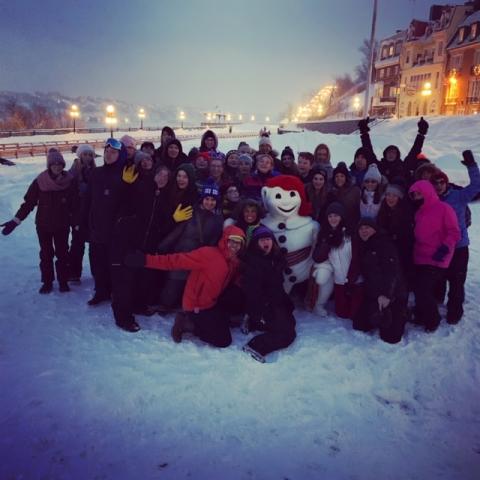 Nous célébrons la semaine du français langue seconde! We are currently celebrating French Second Language Education Week!
Concours d'art oratoire
We our proud of our grade 9, 10, 11 and 12 French Immersion Campbell Tartans, who are currently working on their Concours d'art oratoire. This is an annual public speaking event for students who are studying French as a second language in Saskatchewan and across the country. The students research, prepare, write, memorize and present speeches that continue to contribute to the development of their language skills.
Grade 9 French Immersion trip to Québec February 2019
Our grade 9 students from the French Immersion program were away from Saturday February 2nd to Wednesday February 6th 2019 on an education and cultural trip to beautiful Québec!
We are proud of our French Immersion Tartans who were at all times respectful, kind and engaged during our tour of Québec. We watched them take in more of the language, music, dance, culture, and history of such a beautiful place.
Please check out our digital video of our grade 9 French Immersion cultural trip to Québec 2019: https://animoto.com/play/KnGGOCuIU1cEft4H3GcQfw
Merci beaucoup & have an awesome upcoming weekend.
Campbell Collegiate French Immersion program