MAY 22, 2020 -- Are you or do you know an exceptional Grade 11 student who will be graduating from Grade 12 in 2021? Twelfth Year Photography is now accepting nominations and applications for Twelfth Year Ambassadors. Chosen students (a maximum of four per high school in Regina) will receive a complimentary photo shoot and a chance to win a $1,000 bursary.
To nominate a student or to apply, please CLICK HERE.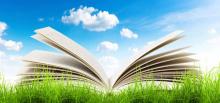 MAY 14, 2020 -- Due to the current Saskatchewan Health Authority guidelines, we unfortunately are not able to offer in-person Regina Public Schools Summer School this year.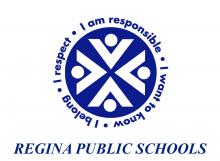 May 7, 2020 -- The Government of Saskatchewan announced today that In-class learning will be suspended in Saskatchewan until at least September, 2020.
What this means for Regina Public Schools students and families is that our Supplemental Learning Plan will continue until the end of the school year. In-school classes will not resume by the end of June.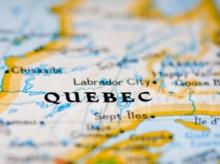 Hello again future Grade 9 French Immersion students and families!
Due to school closures and the uncertain state of travel at this time, the informational meeting (Thu. May 7) has been postponed until further notice. If your child has already been enrolled for Québec 2021, please keep an eye on your inbox as Mme Sexon will be in contact with you in the coming week with  more information going forward.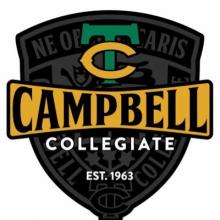 Students wanting to access Supplemental Learning can find links to their current classes on the Announcements page.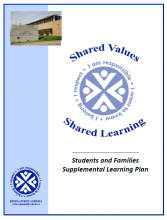 April 3, 2020 -- This week, students, parents and caregivers will receive an electronic copy of the Students and Families Supplemental Learning Plan from their schools. Here is an updated version!

Please take the time to have a read. Teachers will also start contacting students and families this week.

We look forward to hearing from you and, like all students, learning something new!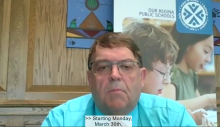 March 27, 2020 -- Parents, Guardians and Students.

Here is a video from Director of Education, Greg Enion, that briefly describes what to expect in the next few weeks as Regina Public Schools returns to providing learning opportunities for all students.

Starting Monday, March 30, 2020, school education professionals and administration will begin to contact school families with specific return to learning information.
Please continue to watch this website, as well as the websites of all our schools for updates and details as they become available.